Now Hiring
We are searching for many qualified candidates, from production associates to kitchen designers.
Multiple Locations
We staff nine showrooms across the Northwest.
See open positions at all locations below.
Benefits Package
Paid Time Off, Paid Holidays, Health, Dental, and Vision Insurance plans, 401K Program, and more.
More Positions Available:
Sales Associate
Designer / Salesperson
Sales Support / Draftsman / Estimator / Entry Level
Field Service Technician / Installer
Field Service Technician
Field Manager
Cabinet Installer
Showroom Manager
Account Coordinator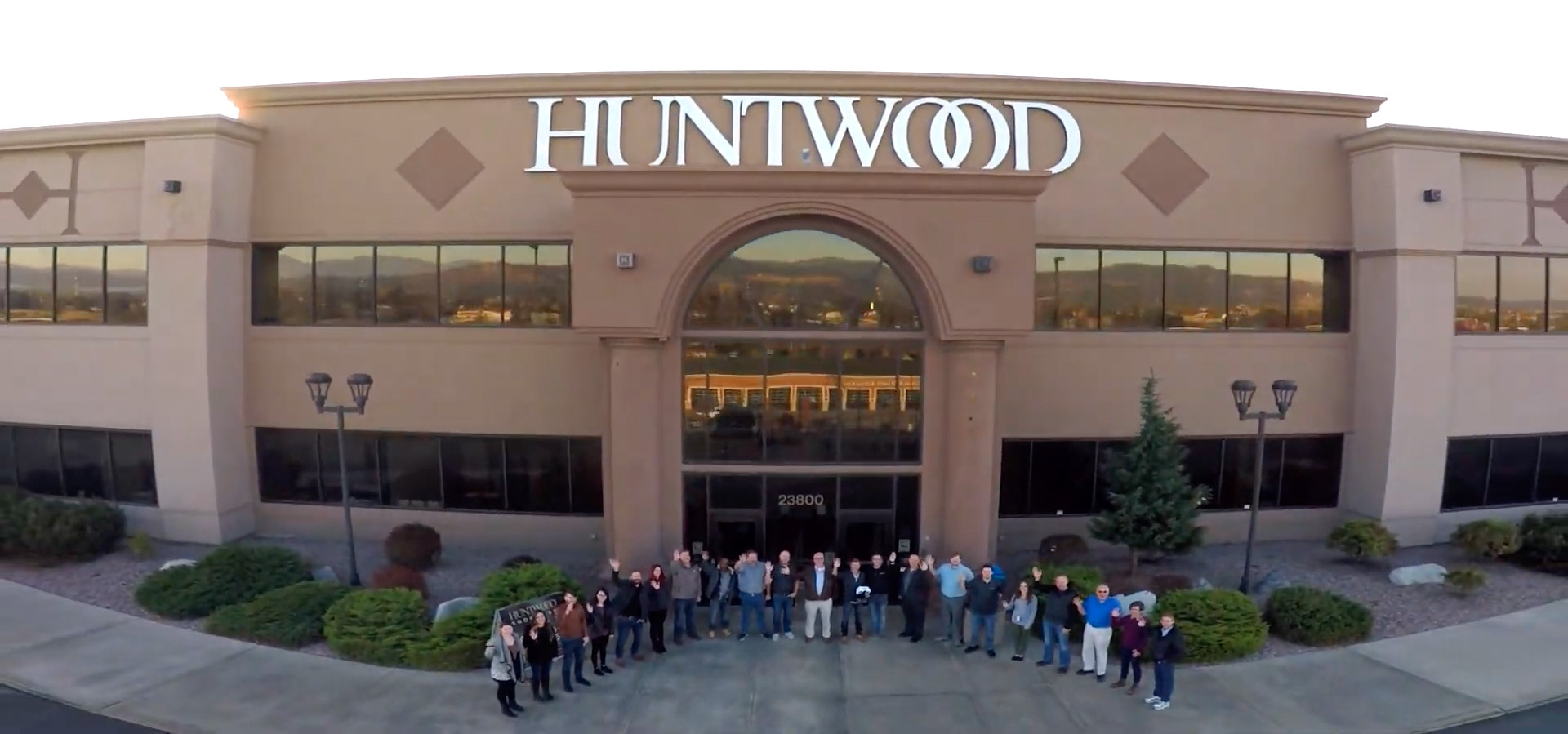 Benefits
Huntwood provides employees with a wide variety of benefits and insurance options, including:
Paid Time Off (PTO)
Paid Holidays
Health Insurance Plan
Dental Insurance Plans
Vision Insurance Plan
401K Program
Cabinetry Discount
On-Site Chaplain
On-Site Chaplain
Huntwood Industries has a full time chaplain serving the Huntwood family. He can assist all employees and their immediate family members by providing emotional and spiritual care in times of need.
Any and all personal information shared with him, will be kept confidential and will not be revealed to management of Huntwood Industries or any other group.
Appointments can be made for break, lunch or before and after work. Chaplain Derek Cutlip can be reached at our corporate office: 509-924-5858.

Services offered include:
To listen and talk about everyday issues and stresses of life.
On call 24 hours a day, for crisis intervention or in the event of an emergency.
Providing individual and family, confidential pastoral care for problem issues such as marriage, divorce and remarriage, serious illness, death and dying, child rearing, as well as other personal issues.
Hospital, home and jail visits when appropriate.
Assisting with funeral arrangements and will, if asked, conduct the service as well as follow up with confidential pastoral grief care.
Positions
Huntwood employs people with a wide variety of skills and expertise. The majority of our workforce is involved in some aspect of manufacturing, including:
Machine operators, including computer controlled
Warehousing
Sprayers, stainers, and other skilled positions involving coating application
Maintenance
Assembly
Cabinetmakers
Quality Control
Shipping, including the management of our own fleet
In addition, we staff a strong sales force which includes:
In-house sales staff
Independent sales reps
Dealerships
Finally, we employ a strong administration encompassing many roles including:
Purchasing
Accounting
Finance/Credit
Information Technology
Human Resources
Marketing/Product Development
Customer Service
Huntwood History
Since 1988 Huntwood has grown:
From an initial 11 employees to currently over 600
From manufacturing a limited variety of non-custom cabinetry to beautiful, high quality custom cabinetry for the entire home
From occupying 40,000 square feet in an industrial park to our own 80 acre property with a state-of-the-art facility of over 630,000 square feet
From a manufacturing capacity of approximately 50 cabinets to hundreds per day.
From a small community cabinet maker to the largest custom cabinet maker in the West – and ranked in the top 25 largest cabinetmakers in the United States 
Product Features
Some of the features of Huntwood cabinets:
A product that is built specifically and uniquely for each customer
Wide selection of styles, colors, and wood species
An incredible array of available options and modifications to meet the customers practical and aesthetic needs
Ability to customize the cabinet size to meet customer needs
Standard features found as options with many other manufacturers
Short lead times between order and delivery. All this in a cabinet that is being noted in the industry for quality and performance
Maps / Parking / Hours
Huntwood Industries is located just South of the I-90 Freeway in Liberty Lake, Washington. From the 1-90 freeway, take exit #296 to E Appleway Ave and travel 1.5 miles. The main entrance is located just past Molter Road on your right. Once in the main gates, turn left toward the building entrance and park in any of the parking spaces marked "Visitor."
Our corporate hours of operation are: 9am – 6pm Monday – Saturday (varies by showroom location).
Policy Overview
Huntwood takes its working conditions very seriously and is committed to providing a safe and friendly environment. We embrace and recognize the value in a diverse population and aspire to reward each person for their contribution, talents and commitment towards a long term partnership.
We have always been and will continue to be an "OPEN DOOR" organization that will always make time to hear or read any employees' comments or concerns. Employees are our most important asset and we continue to learn and grow as a result of making all levels of management available for communication.
We are driven to provide a "DRUG FREE" work environment and take that task seriously. Here at Huntwood we drug test at pre-employment, post accident, for cause, reasonable suspension and random for prominent and obscure drugs. We are committed to enforcing a drug free work place and will insure that all co-workers can expect to be surrounded by clear eyed, clear thinking employees not in an altered state.
We are an "AT WILL" employer which states that if for any reason without notice or reason without following any established disciplinary or termination protocol may terminate and dissolve the employee / employer relationship.
Ethnic Diversity
In our quest to hire the best people we can find, we enjoy a diverse workforce with representation from many countries and cultures including Germany, Native American, Vietnam, Sudan, the South Pacific Islands, Liberia, several countries of Eastern Europe, Bosnia, Hispanic, among others. A walk through our facility is a "window on the world".